Ishmael In Action
Share Your Story


Arts/Entertainment

Education

Industry/Professions

Media

Online Resources

Past Activities

Spreading the Word

Sustainable Communities

Tribal Businesses

Upcoming Activities

Indie Rock Band Mocean 8 Releases Song "Ishmael," Inspired by Same-Titled Novel, to Radio Stations Across the Country
The groove rock single "Ishmael," based on the sociological teachings of author Daniel Quinn's ground-breaking novel of the same name, was released in early January of 2004 on the debut album "Mocean 8 EP" by Boston-based rock band Mocean 8. According to Mocean 8 drummer Justin Corcoran "'Ishmael' very quickly became one of the favorites among our fans. People say they love the music, and they love the simple but powerful Daniel Quinn message Mike [Hartman] worked into the lyrics." "Ishmael" has been chosen to be released as a single to hundreds of radio stations across the U.S. as part of the Oasis CD, Inc. sampler promotion program.

Lyrics for "Ishmael" were written by bassist Mike Hartman, after reading and being inspired by numerous Daniel Quinn novels. With the inception of Mocean 8 in early 2003, "Ishmael" became one of the first songs developed and chosen for the debut album then in progress. "We all loved Mike's lyrics and the story behind them so much, that we all started reading the book as we worked on the song," said guitarist Dan McQueen.

Mocean 8 is currently playing extensively all over the New England area. "We often bring a copy to our shows, and hand it out as a door prize" said bassist Mike Hartman, "You know, just doing our part to spread the DQ [Daniel Quinn] message!" The Mocean 8 web site has the single "Ishmael" available for free MP3 download (Hear MP3, links to purchasing the entire "Mocean 8 EP" album (through Amazon.com and CDBaby.com), and further information about Mocean 8.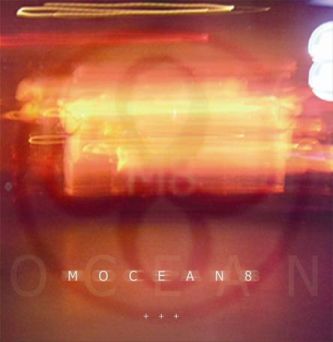 Lyrics:

Do we feed the people starving
Do we show the people mercy
Or do we just spread our population
Ishmael, Ishmael
Do we set the world a spin
Or cripple it by our demonstrating
Our twisted god like insinuation
Ishmael, Ishmael
If you look closer to the story
you can't help but see a meaning
If you look closer to the story
you can't help but see a meaning
When you see the meaning
you can't help but see it starts
from the beginning
Ishmael, Ishmael, Ishmael
What's the story that we tell

Learn more about music inspired by Ishmael and Daniel Quinn.