Ishmael In Action
Share Your Story


Arts/Entertainment

Education

Industry/Professions

Media

Online Resources

Past Activities

Spreading the Word

Sustainable Communities

Tribal Businesses

Upcoming Activities

California Photographer Explores Captivity And "Mother Culture" With His Camera
Ryan Anderson is a southern California based photographer who has been affected and inspired by the work of Daniel Quinn. The ideas in Ishmael have led to new areas of investigation and exploration in his photography.

One project that he's been working on came about from his frequent trips to the zoo. It is centered around observing the way that the visitors interact with the animals in captivity.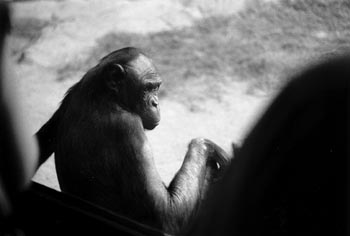 Ryan spends most of his time watching and photographing the primate enclosures, and for good reason. Crowds at zoos are fascinated with these creatures who so closely resemble us. On one hand people want to be entertained and on the other they are in awe of how "human" the animals seem.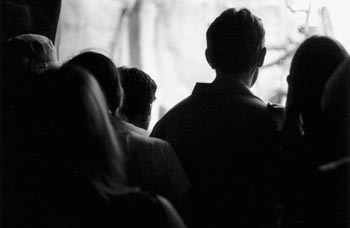 Daniel Quinn's books often stress the idea that there is a greater history of mankind beyond the history and written records of our current culture, and these creatures seem to be distant links to that past. The zoo photographs are all about observing the crowd's reaction to the highly intelligent animals, who in turn are always watching their human counterparts.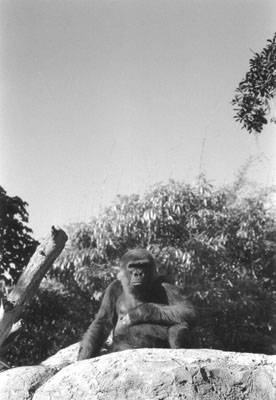 Another project that Ryan has been working on is all about the voice of our culture, or "mother culture" as Daniel Quinn would put it, and the methods she uses to communicate with us all. It is about advertising, beauty, the food we eat, mass communication, and the effects upon individuals.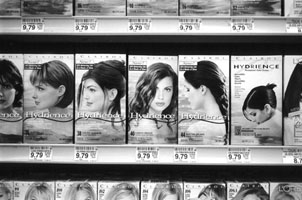 Ryan finds his subjects all around, from the local grocery store to fast food restaurants to massive roadside billboards.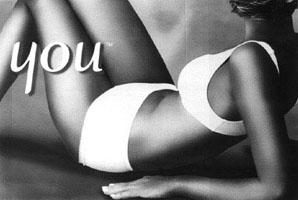 In these places he finds subtle clues to where we are culturally, what motivates us, what entices us, and where we may be headed.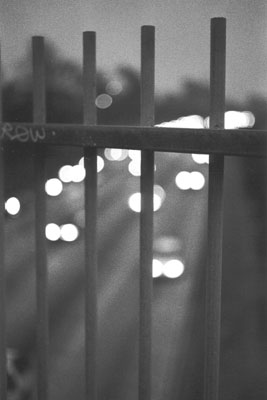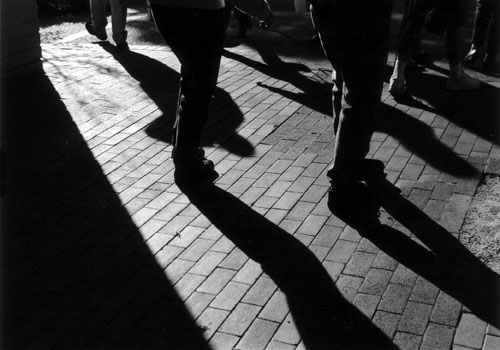 The impact of Daniel Quinn's writings has been strong, and it has motivated Ryan to find a way to make his work become a positive outlet for his own ideas, and a way to spread the message of change for the future.

If you are interested in learning more or seeing more of his photographs, contact Ryan Anderson.

Learn more about photography inspired by Ishmael and Daniel Quinn.