Promotional Tools
L Promote To
&nbspReaders
The Atlanta Leavers put together a wonderful display featuring Ishmael for visitors to a local Earth Day exhibit in April, 2002. The pictures below show their display, and offer an example for other groups wishing to spread the word through the use of displays.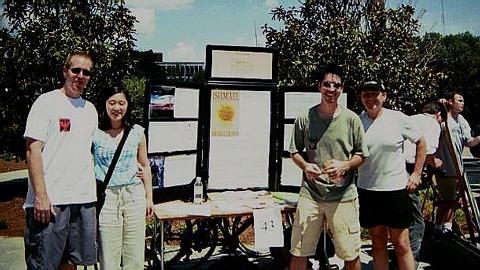 Neil, Lennie, Carlton and Tom stand in front of their display.

The group employed elements of the Matrix Flyer in their display.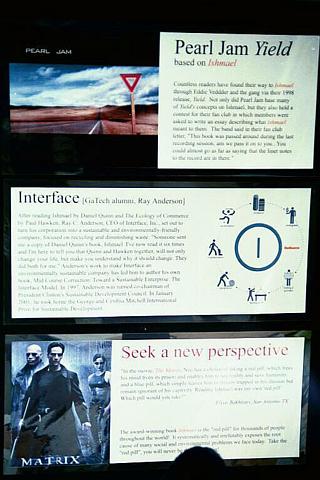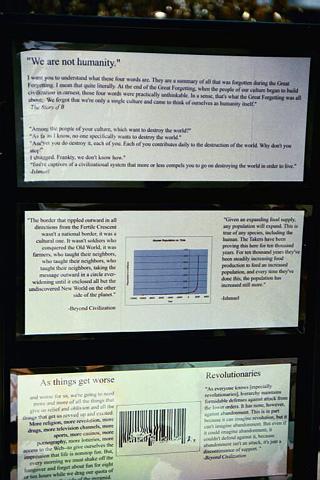 The left and right panels of the display provided eye-catching graphics along with crucial information, including the links between Ishmael, Pearl Jam and Interface, Inc.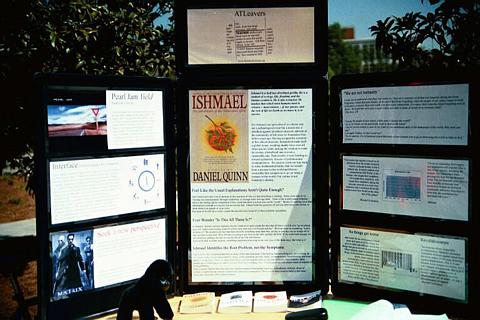 It all added up to a great comprehensive display for a wonderful event.



Learn more about using displays to spread the word about Ishmael and Daniel Quinn.