Promotional Tools
L Promote To
&nbspReaders
Members of the Western Washington University Ishmael Club created a display which was featured in the middle of the main courtyard on the Western Washington University campus. The display took place in Red Square and was open both June 6 and 7, 2002. No, this is nowhere near the Kremlin...Red Square lies at the heart of the Bellingham, WA campus, and is a common hangout for students between classes.

Members talked to passersby about Ishmael and other books by Daniel Quinn and handed out copies of Quinn's speeches. The second day was highlighted by Greg Lisewych dressing in a gorilla suit to catch the attention of potential readers, as pictured below! The group had a great time, opened some eyes on their campus, and helped spread the word.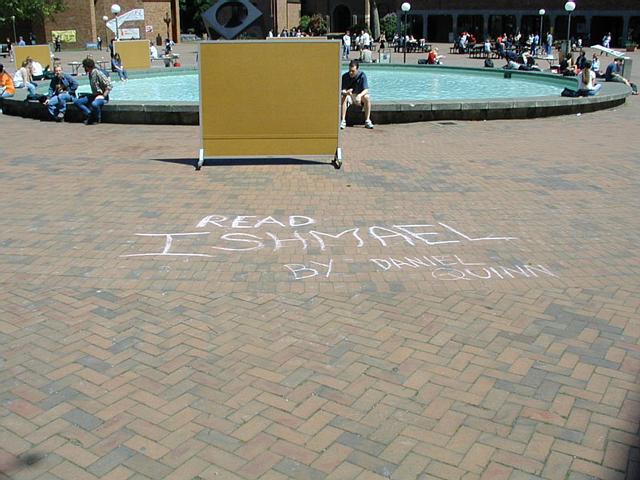 The group used chalk in Red Square to bring attention to Ishmael.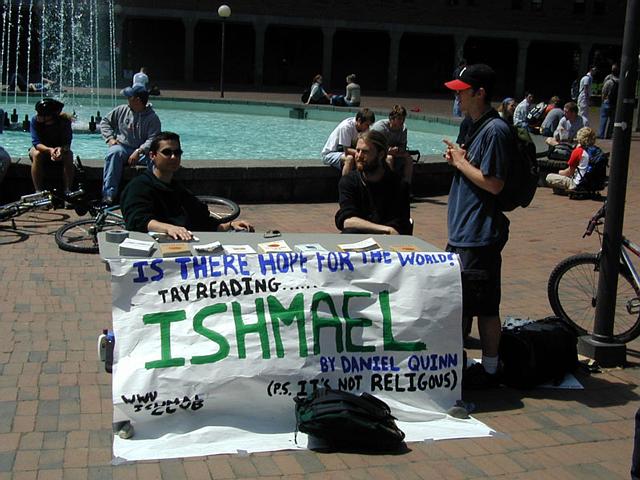 Members Greg Lisewych, David Kowalsky, and Jason Snow at their table. The group used a banner to bring attention to their table and assuage some of the concerns of potential readers. It reads "Is there hope for the world? Try reading Ishmael by Daniel Quinn.
P.S. It's not religious."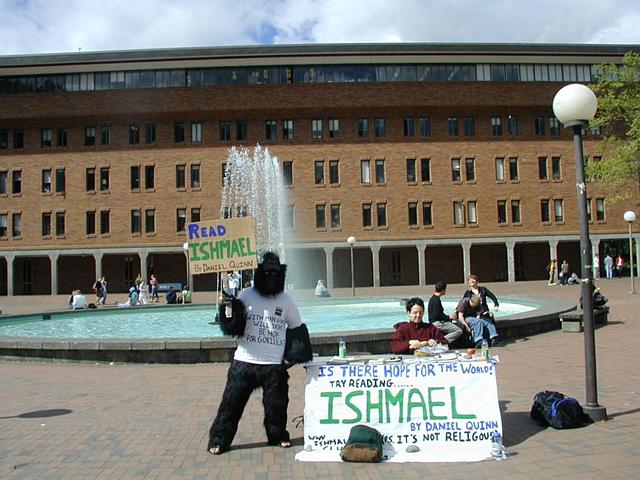 Greg Lisewych, in full gorilla gear, helps bring attention to the display.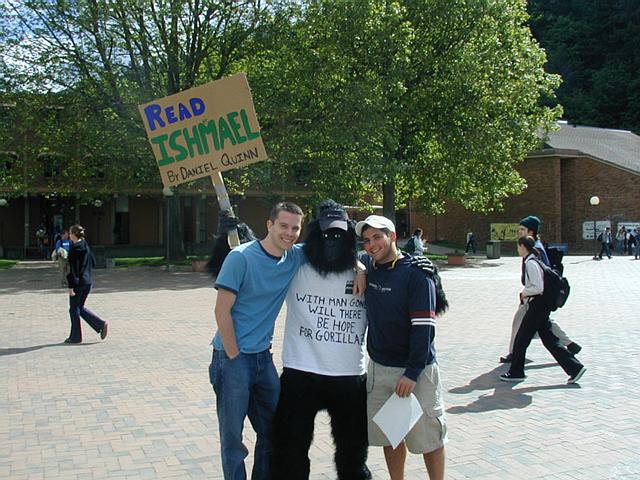 What can you say? People love the gorilla!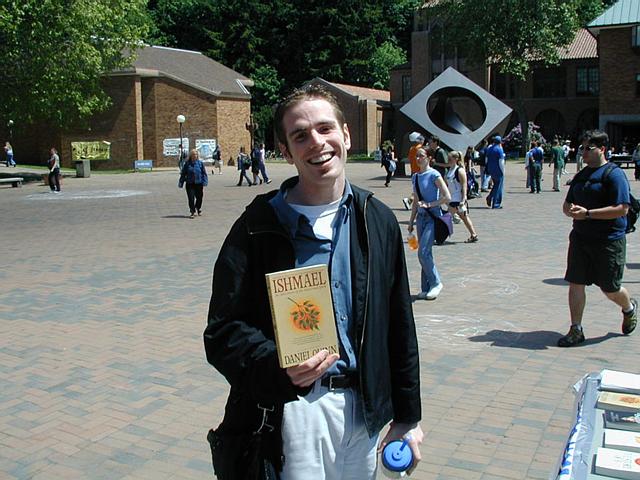 Western Wasington University Associated Students President, Corey Eichner, poses with a copy of Ishmael by the display table.



Learn more about using displays to spread the word about Ishmael and Daniel Quinn.