Promotional Tools
L Promote To
&nbspReaders
Members of the Ishmael Toronto Group created a display featuring Ishmael for visitors to the bioDiversity Fair in their city in June, 2002. In addition to the display, the members gave out copies of Daniel Quinn's speeches, shared Quinn's work with well-known environmentalist David Suzuki, and sold some copies of Ishmael. The pictures below show their display, and offer an example for other groups wishing to spread the word through the use of displays.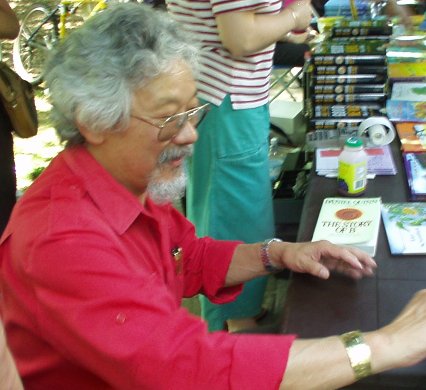 The group gave a copy of The Story of B to Dr. David Suzuki. Suzuki is an award-winning scientist, environmentalist and broadcaster, and Chair of the David Suzuki Foundation, a federally registered Canadian charity which explores human impacts on the environment, with an emphasis on finding solutions.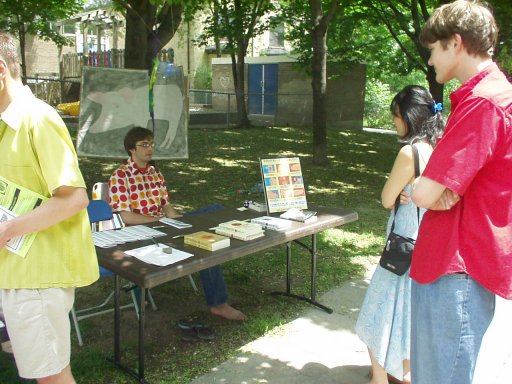 Nathan Carey, animator and creator of the Food/Population Race Animation, at the group's table.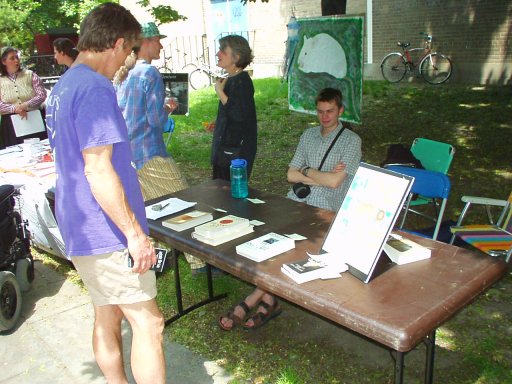 Paul Hoepfner-Homme at the group's table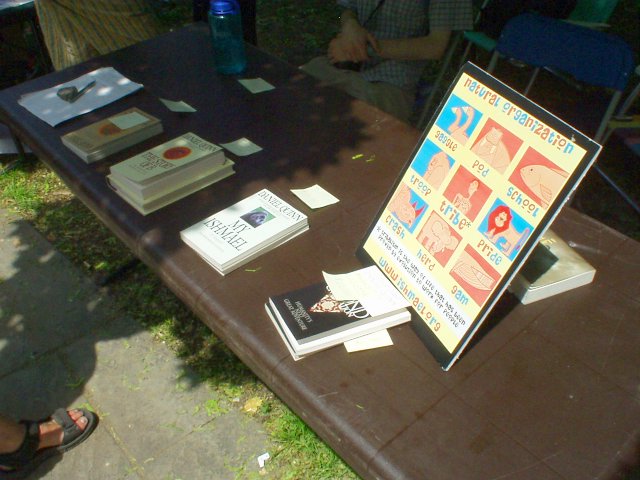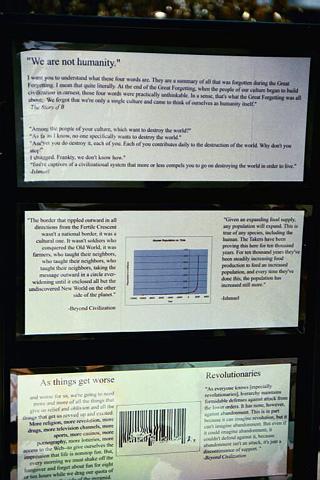 The group's table utilized the poster version of Nathan Carey's Natural Organization flyer.



Learn more about using displays to spread the word about Ishmael and Daniel Quinn.